Ok, you have been home for months now working in your new office.  The room is formerly known as your dining room.  It looks like it will be months before you are back in a real office. What is your long-term plan for workstation ergonomics?
If you have a home office and your spouse has not thrown you out of it, this post does not apply to you.  There are ample resources on the Internet that you have looked at and dealt with in all probability.  I want to speak to the people that are using a variety of coping skills to deal with juggling needs for space.  Spouse's needs and kids' needs oftentimes come first.  And the busy mom who is the primary caregiver and also working full time, but now at home is often the person who is called upon to sacrifice.
How do deal with the lack of dedicated space?
If you are still with me, it is because you do not have a dedicated home office that you can use.  How can you take over part of the guest bedroom or the master bedroom and place a work area there for your primary workspace?
Convert a part of a room into an office
Perhaps there is a dresser in the guest bedroom for extra clothes that can be replaced with a workstation that closes when guests do come back into your home.  Place the unit in such a way so that when it is set up for use as a workstation, you have an outside space to look out at a distance. It is important to look away from your computer screen frequently and focus on an object 20 feet away from possible to help protect your vision.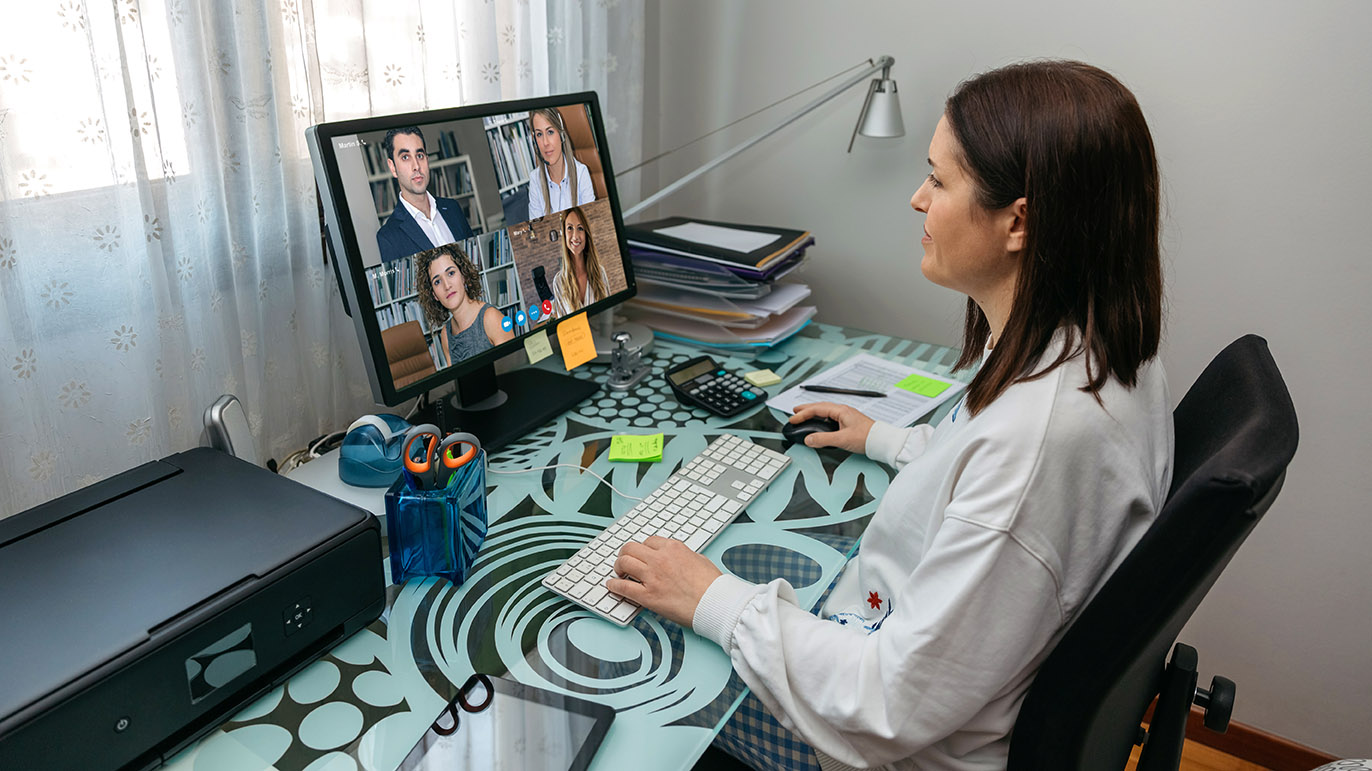 Remember to get up every thirty minutes or so and move and drink lots of water.  Many people working at home and not wandering around an office forget about the office water cooler that you might have used as a social excuse but also kept you hydrated.  Most people do not drink enough water. As I wrote a couple of years ago, enough means roughly 15.5 cups of fluid for men and roughly 11.5 cups of fluid for women.
Use a roving technique with your laptop
If you do not have a place for an office, you can still help your back and neck by getting a laptop stand. Amazon has a number of different stands that will work as do other local stores in the Cranberry Twp. Area of Western Pennsylvania
Ergonomic tips for Laptop users
While these tips apply to laptop users, they also apply to conventional desk users.
Use a chair that supports your posture and your back – not the dining room chair.  You can even eat dinner in it if you like.  Spine Health has suggestions on how to choose one.
Use a stand for your laptop so that your wrist is in a neutral position
Angle the screen so your neck to keep it in an upright position
Get a posture app for your Mac or PC that monitors your posture
Get up and walk and stretch your neck and shoulders
drink water – the advantage of the dining room is that it is closer to the kitchen and a water source
If you are lucky enough to have a breakfast bar as well, you might be able to use the laptop stand as a standing desk alternative and get an opportunity to stand for part of the day.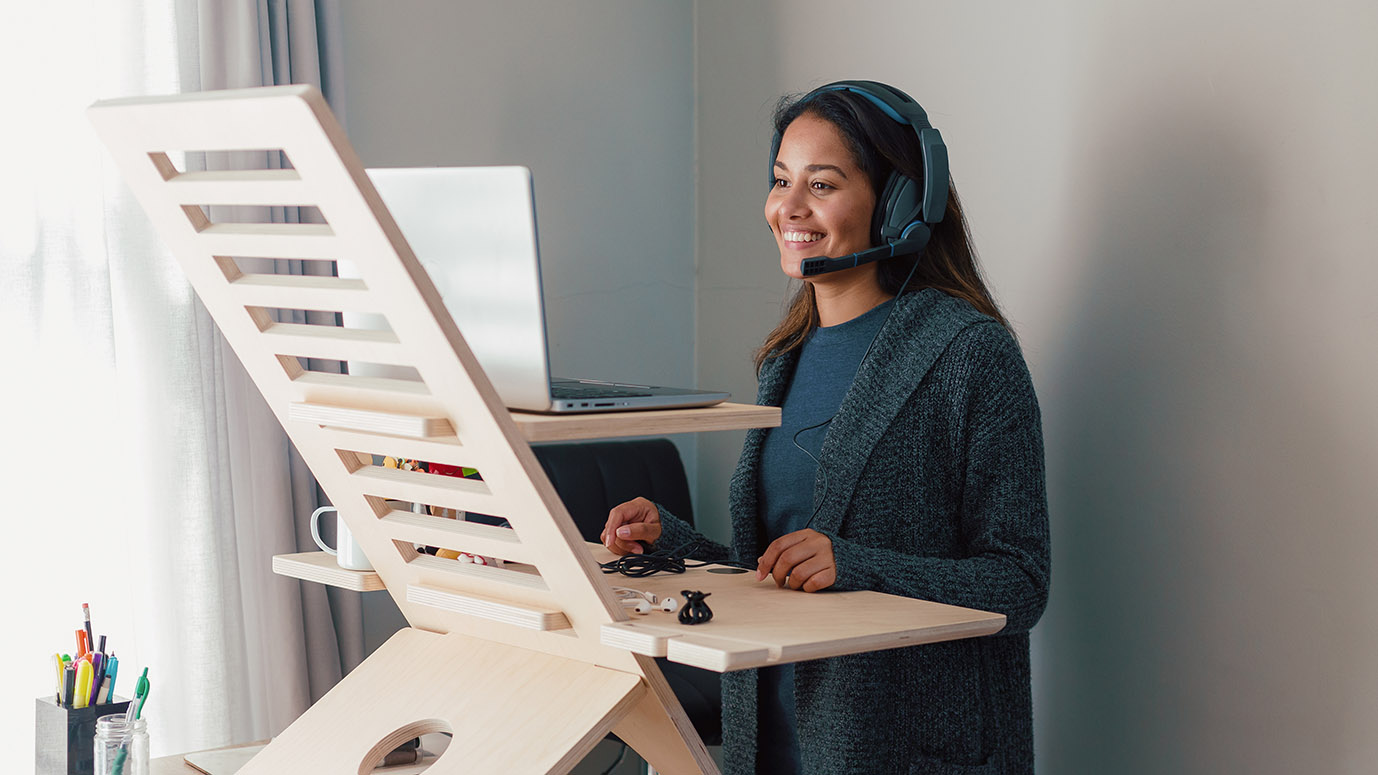 Need relief from the incorrect use of your technology?
At Zock Family Chiropractic we are here to help you feel better and get back to normal.  I promise not to judge you when you come in and tell me your neck is out because of your laptop, I have been there myself.  Contact us for an evaluation and an adjustment.
* This information has not been evaluated by the Food and Drug Administration. This information is not intended to diagnose, treat, cure, or prevent any disease. Please contact a medical professional for advice.
Make An Appointment
At Zock Family Chiropractic we are here to help you and are happy to process your appointment request by email if that is your preference.  Please indicate if you need Chiropractic care or are scheduling a massage appointment in your request and we will get back to you within one business day of receiving your request.