Stress – How to cope with the new normal
Over the last few weeks we have been discussing some of the physical aspects of dealing with working from home – but what about the mental aspects.  One of my patient's employer was acquired by a larger tech firm that puts its employee's physical and mental health first.  Technology companies realize that an employee is only able to be productive when they are as balanced as possible.  Tough any time, even harder now.
They had Jon Wortman, an author speak about stress during their latest company virtual all-hands meeting. In just a few minutes he touched on some of the key items in his book "Hijacked by your brain". Stress is not the enemy according to Wortman, the absence of stress is death after all.  It is how we respond to stress.
Six things you can do to manage stress
Measure your stress level each morning on a scale of 1 to 10.  By acknowledging how you are feeling at the start of the day it gives you the ability to react to stress levels and use coping mechanisms.  If you are feeling great that day, it is time to celebrate that.
Take breaks intentionally.  Stand up every 30 minutes.  Look away from your screen for at least 20 seconds.
If you find you need a quick reset pinch your fingers together, slow down, pause.  If all else fails chew on a lemon or sip strong black coffee.
Hydrotherapy – take a hot 15-minute shower or a hot bath for 15 minutes.  Not only is it relaxing it burns more calories as well than being zoned out on the couch.  You will also feel much more relaxed.
Have someone to talk to, preferably face to face.  This is very important if you are single and working at home.  Even if you cannot talk to someone in person, then make the time to talk online via facetime or another video chat.  Borrow another's brain to help you solve your problem.
Make wellness commitments every day.  Take the time to enhance your wellbeing – Use things like Yoga, Tai Chi, Meditation, daily exercise, a hobby to allow your brain to rest.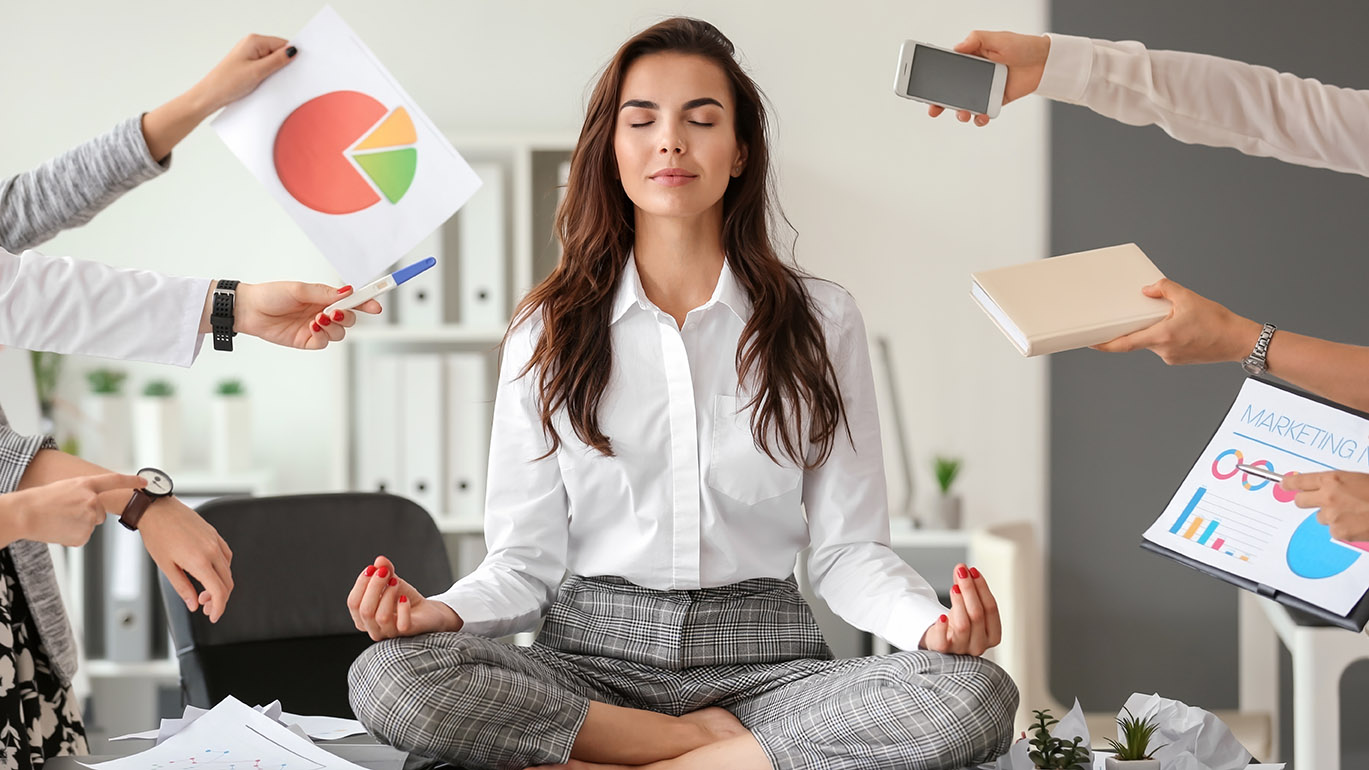 I learned after 9-11 when I was working in a stressful place as we cleaned up ground zero that you cannot live in a constant emergency.  Be kind to yourself and take care of yourself.
Contact Zock Family Chiropractic
If reading this made you feel more stressed and you have pains in your body in places you should not, please reach out to us for an adjustment or a therapeutic massage.  We want you to feel like yourself again. Contact us today.
Make An Appointment
At Zock Family Chiropractic we are here to help you and are happy to process your appointment request by email if that is your preference.  Please indicate if you need Chiropractic care or are scheduling a massage appointment in your request and we will get back to you within one business day of receiving your request.